Physicians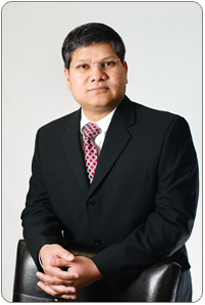 Dr. Irfan Syed

Just prior to starting his own practice, Medical Associates of Georgia, Inc., Dr. Irfan Syed worked as Assistant Professor of Medicine at Emory University Hospital, Division of Internal Medicine, in Atlanta, Georgia. He enjoyed his two year stay at Emory and found it to be a mutually beneficial experience for himself, the faculty, students and the staff. Prior to moving to Atlanta area, Dr. Syed was a faculty member at University of Massachusetts, Division of Internal Medicine. He worked there as Assistant Professor of Medicine.

Dr. Irfan Syed is board certified in Internal Medicine. He completed his Internal Medicine Training (residency) at University of Massachusetts in Worcester, MA. This program is regarded as among one of the Nation's top eight Primary Care Programs (as ranked by US News & World Reports).
Dr. Syed has an MD degree from Dow Medical College and a DO degree from New York College of Osteopathic Medicine, Long Island, NY. This unique academic background and training gives him multidimensional clinical skills. He is eager to start serving the community with his unique academic background, clinical skills and a desire to make a difference in people's lives.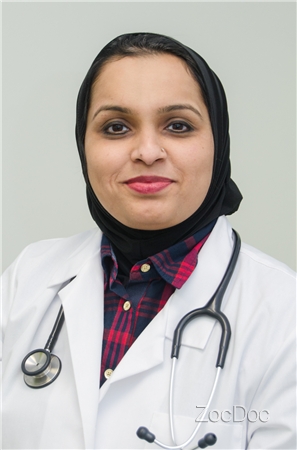 Dr. Amber Syed
Dr. Amber Syed is certified by the American Board of Internal Medicine. She has served as an internist at Eastside Medical Center since 2011.

Before joining Eastside Medical she completed her residency at Atlanta Medical Center which provided her with extensive training in Internal Medicine and complex medical cases. She earned her Medical Degree from Dow University of Health Sciences in Karachi Pakistan in 2005. She is also a member of the American College of Physicians.

Dr. Amber Syed strives to provide the highest level of patient care and prides herself in treating all varieties of medical conditions ranging from acute illnesses to complex chronic conditions such as diabetes, hypertension, heart disease and women's health.

Medical Associates of Georgia provides the highest level of patient satisfaction, quality care and medical competency to all patients. Our physicians and staff believe in putting patients first in every situation and hope to provide caring, courteous care with dignity and respect.
Medical Practice Website Design by Medical Management Associates